November 05 2010 03:21 pm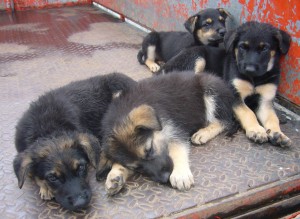 One of the things you'll notice when you visit Boquete: there are a lot of dogs. For the most part they are indifferent. They go about their business, posing no threat to people. But they are often malnourished and unkempt. And they roam the streets, unconcerned about traffic. This can sometimes pose problems for the dogs and their human neighbours.
There is a great organization in Boquete called Amigos de Animales Boquete (FADAB). Their mission is to provide low cost spaying and neutering of dogs and cats and to promote the general welfare of animals in the Boquete community and surrounding areas–which includes pet adoptions and feeding programs for street dogs and cats.
You can support this great group by purchasing the Amigos de Animales Boquete (FADAB) 2011 Calendar. The calendar features cats and dogs that have been adopted through the program and pets that belong to Boquete residents.
Visit the FADAB site for more information!