Experience…natural beauty with modern conveniences
From the attentiveness of our team to the one-of-a-kind 'Breakfast with Boquete Birds' experience, the services and amenities at Boquete Garden Inn are designed to make your stay as comfortable, relaxing and effortless as possible.
We'll help plan out your stay
Our team will help you plan out your stay, connecting you with the best activities, Boquete restaurants, transportation and Boquete tours. Our personalized service is unmatched by hotels at our price range. See 'Things to Do' for excursion ideas and when you check in, we will set you up.
Complimentary 'Breakfast with Boquete Birds'
Join us every morning between 8:00 a.m. and 10:00 a.m. for a hot and hearty three-course breakfast…and experience our famous 'Breakfast with Boquete Birds', a Boquete must-see and guest favourite! More than 100 bird species have been spotted here! If you are unable to join us, order a complimentary breakfast to go by 5:30 p.m. the night before.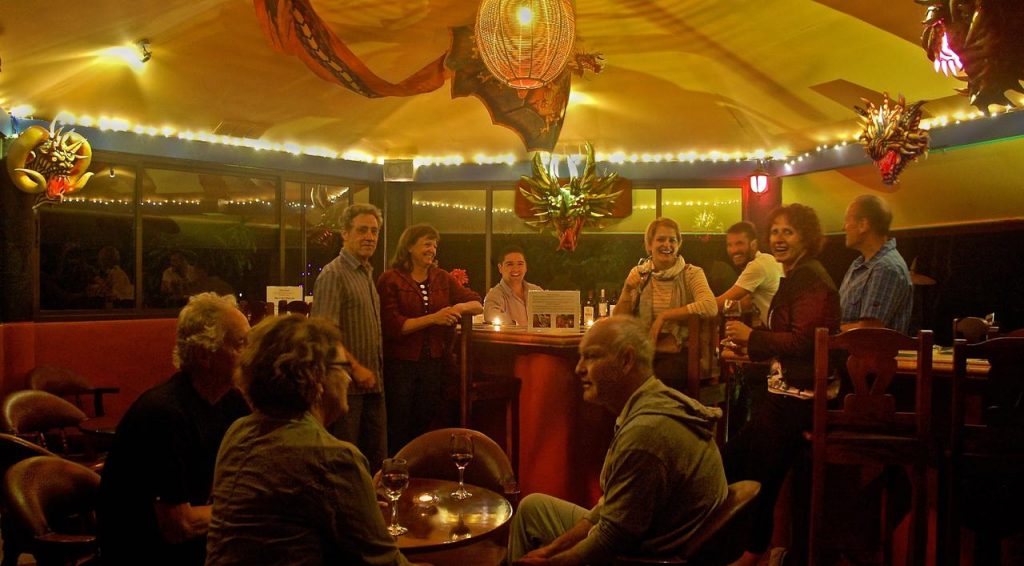 Social Hour at Bar Diablicos
Join us for the Boquete Garden Inn social hour every night between 6:00 p.m. and 7:00 p.m. at Bar Diablicos. At check in, each guest receives a social hour drink ticket for a complimentary glass of wine, beer or soft drink. Check out our incredible handmade diablicos masks, originally created for Carnival celebrations in Las Tablas, Panama.
Our guests' peace of mind is important. While Boquete is safe and friendly, Boquete Garden Inn offers enhanced security including laptop safes, parking lot cameras, emergency cell phone outside our main office and motion-sensing outdoor lights.
Special occasion? Let Boquete Garden Inn create a gift basket with chilled wine, chocolates and flowers. Please make the request in advance!