Sand art courtesy of the tiny little crabs at Las Lajas beach.
A visit to Las Lajas beach is a perfect day trip from Boquete (only a 1 hour and 45 minute drive). When you stay with us at Boquete Garden Inn hotel, we can provide you with maps for a number of great drives and outings – all less than two hours away!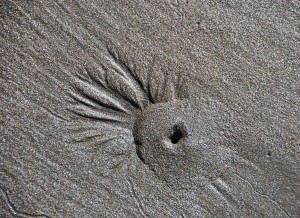 Boquete Garden Inn – find out what sets us apart from other Boquete hotels!